Gerald Hodges/the
Racing Reporter
has covered NASCAR
racing since 1994.
He was the only
photojournalist
to cover all three
NASCAR races in
Japan, and
currently has
a syndicated
newspaper column.

In addition to
being a professional
photographer, he
is a former
instructor at the
Univ. of South
Alabama,


Attn: News Media &
Website Managers
If you are in need of
affordable racing news, or photos,
contact the
The Racing Reporter
hodges@race500.com
251-626-4086


In addition to his
writing and
photography,
he also has
nine racing
books to
his credit.

NASCAR's Greatest
Racers & Personalities
Volume I

Gene Tapia Story
"King of the Supermodifieds"

Jimmy Mosteller
60+ Years of Memories

Early Supermodifieds
Vol. I

Early Supermodifeids
Vol. II

Early Supermodifieds
Vol. III

Early Supermodifieds
Vol. IV

Early Supermodifieds
Vol. 5

The Best of
Gerald Hodges

race66.com

genetapia.com

southernsupermodifieds.com

hankwilliamsfestival.com

geraldhodgesagency.com

jimmymosteller.com

misschicken.com

sprintcarhof.com


Other Great
Racing Websites

Choose Gerald Hodges/The Racing Reporter For The Best in Racing News and Books


Weekly Newspaper Column

NASCAR & Other Early Driver Books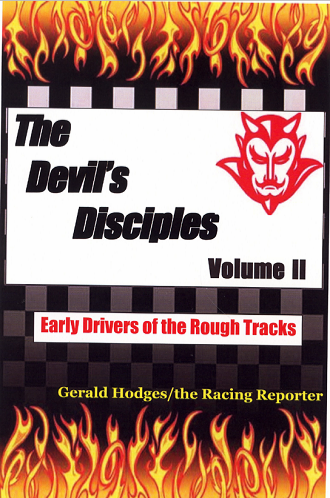 LET'S GO RACING

Below are the eight available racing books written by Gerald Hodges


This site is owned and maintained by Gerald Hodges Agency LLC. All material, including photographs, unless noted, are the property of the owner. For information about the site or any services offered, please contact: Gerald Hodges/the Racing Reporter at: hodges@race500.com

For a description of each book,
prices, and how to order,
click on

"NASCAR'S GREATEST Drivers & Personalities, Vol. II"
Driver Chapters

Bobby Hamilton, Bobby Hamilton Jr. "Preacher" Hamilton, James Hylton, Ernie Irvan, "Possum" Jones, Fred Lorenzen, Coo Coo Marlin, Sterling Marlin, Hershel McGriff, Marvin Panch, The Petty Family; Lee, Richard, Kyle, Adam, and Maurice, Marty Robbins, Bruton Smith, Sal Tovella, Joe Weatherly, Bob Wellborn, and Cale Yarborough.